Pondok Indah Home for Rent – Kemanghouse
Home in Pondok Indah is an upscale residential area in Kebayoran Lama, South Jakarta, Indonesia. Dubbed the Beverly Hills of Indonesia. This is a much sought-after suburb by expatriates, conglomerates, celebrities, and government officials.
Many mansions in the area comprise one to three floors. with designated quarters for household staff. Many of the larger mansions are inhabited by wealthy Indonesians.
The 'Jakarta Post estimates that 74.5% of residents in Pondok Indah are expatriates, shopping complex, Pondok Indah Mall, caters to residents.
This area is served by many schools such as follows:
Jakarta Intercultural School (JIS)
Don Bosco
Raffles Christian School
Bakti Mulya 400
Tirta Marta BPK Penabur
SDI Harapan Ibu
High Scope Indonesia, Pondok Indah
The area is well connected with other areas in Jakarta using the Jakarta Outer Ring Road toll road in the south of the area.
Next to the area is located Lebak Bulus Bus Terminal as a domestic and intercity bus terminal. The terminal is also the terminus of the Jakarta MRT. Trans Jakarta bus is also serving the area.
Pondok Indah From Access and Transportation Side
Residents of the Pondok Indah residential area are also spoiled by various easy road access. Residents can go to any area in Jabodetabek easily because infrastructure such as roads, bus stops, and toll roads are readily available.
One that is very helpful is the Jakarta Outer Ring Road (JORR) one and two toll roads. With the availability of these two toll roads and the Pondok Indah toll gate.
Pondok Indah residents have faster access to Soekarno – Hatta Airport. It only takes about 35 minutes to get to the airport under normal road conditions.
The Pondok Indah area is also traversed by the Trans-Jakarta bus route. The bus that passes through the Pondok Indah area is a corridor 8 bus that operates from Lebak Bulus to Harmoni terminal.
There are two bus stops, namely Pondok Indah 1 near Pondok Indah Hospital, and Pondok Indah 2 shelter which is integrated with Pondok Indah Mall.
Pondok Indah area and facilities
Over time, the Pondok Indah area, which previously only functioned as an elite residential area, has areas that functioned as public facilities that are no less prestigious.
Here are some of the facilities around the Pondok Indah residential area:
1. Shopping Center Or Mall (Pondok Indah Mall 1,2,3)
Pondok Indah Mall (PIM) 1 is one of the first malls built in Jakarta, namely in 1992. The mall which was built to meet the needs of residents of the elite residential area in Pondok Indah is one of the malls that has become a trendsetter in Jakarta.
Due to the great public interest, not only from the residents of the Pondok Indah housing estate but also from the people of Jakarta and its surroundings, PIM 2 was built in mid-2004. The bridge that connects PIM 1 and 2 has become one of the hit places in Jakarta.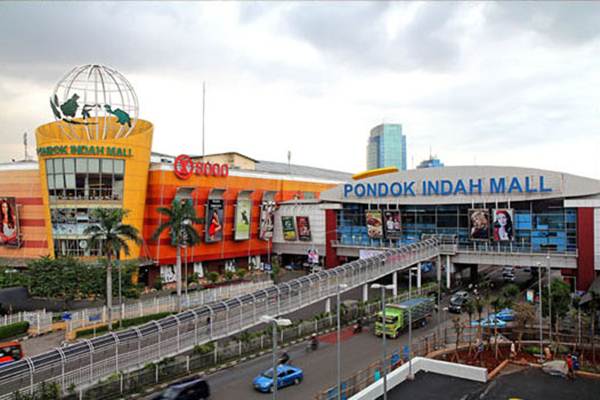 Then in April 2021, PIM 3 officially operates. The glass bridge on the third floor of PIM 3 is very unique and attracts public attention. No wonder this glass bridge has become one of the tourist destinations for people in Greater Jakarta. The instagramable place was popular some time ago.
The three malls, PIM 1, 2, and 3, are connected by a cool sky bridge. With all these luxurious facilities, it is not surprising that the price for renting a place at the mall is among the most expensive in South Jakarta, which is around Rp. 450 thousand to Rp. 1 million per square meter per month, excluding service fees.
2. Hospital
The existing health facilities in the Pondok Indah area are Pondok Indah Hospital on Jalan Metro Duta. Pondok Indah Hospital is one of the well-known hospitals in Jakarta. Founded in 1986 by RS Pondok Indah Group, this hospital has become a regular for many Indonesian celebrities and officials.
Now Pondok Indah Hospital has two branches, namely Pondok Indah Puri Indah Hospital in West Jakarta, and Pondok Indah Bintaro Jaya Hospital in Bintaro, South Tangerang. Both of them have exclusive facilities for the upper-middle-class segment of society.
3. Golf Course
It would not be complete if an elite residence did not have a golf course, a sport that is generally a hobby for businessmen, officials, and the upper class. Because it's not just for exercising or socializing, on the golf course business deals are often created.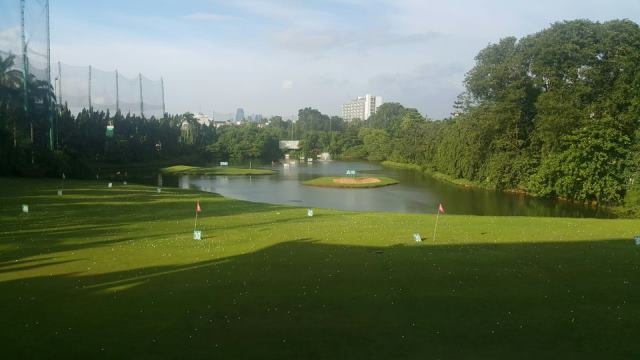 The golf course in this area is Pondok Indah Padang Golf, located on the main road, namely Jl. Pondok Indah Metro. This golf course which was built in 1976 has an international standard course with a beautiful stretch of grass, tall trees, and fresh air even though it is in an urban area.
This golf course designed by Robert Trent Jones Jr. has 18 holes with varying challenges. All hills, holes, valleys and lakes are designed to provide different challenges for golfers.
The house in Pondok Indah is still a favorite place for expatriates
Pondok Indah House For Rent. Looking for a house area close to JIS (Jakarta Intercultural School). Usually, the expatriates choose a residence in the Sekolah Duta area :
Jalan Sekolah Duta Raya
many houses for rent in this area, and a close tennis Court.
Jalan Duta Indah
Duta Indah is very close to JIS, and you can walk to school at this available house there. for rental houses in this area still cheap
Jalan Duta Permai
Jalan Duta Niaga
Duta Niaga is still close to the JIS school, also close to food centers hospitals, and banks
Rute to Golf Course Pondok Indah
Looking For a House Pondok Indah Close To Golf Course
Many expatriates and their families want to rent a house near a golf course, school, or church and close to a shopping center or Pondok Indah Mall. Yes, this is the place to rent a house on Golf Hill Pondok Indah.
The name of the street in the golf hill area is Pondok Indah House For Rent:
Jalan Bukit Golf Pondok Indah
Nice place in Bukit Golf, The price for renting a house there is quite expensive because the location is close to the golf course, you can jog in this area. very beautiful and safe home environment…
Jalan Kencana Permai
This resident is guarded 24 hours by local security. The price of renting a house here is still cheap and good for your family.
Jalan Kencana Indah
Kencana Indah Resident is guarded 24 hours by local security. The price of renting a house here is still cheap nice for jogging, close to JIS and good for your family.
House For Rent Kencana Indah, Pondok Indah
Jalan Metro Kencana
For on Jalan Metro Kencana, the house here is quite large and luxurious, and the rental price is very expensive.
Jalan Sekolah Kencana
Sekolah Kencana is close to churches, and schools and is a type of single house.
Jalan Terogong Kecil
The housing here is very safe and comfortable because it is guarded 24 hours a day. This area is close to churches and schools. The price for renting a house here is still relatively cheap and according to your budget
Read too : House In Pondok Indah Bukit Hijau, 5 BR 
This is a brief description of the house in the beautiful cottage area. hopefully useful and helpful for all of you and your families.
Don't forget that if you want a rental house in Pondok Indah, South Jakarta, you can contact us .. for your property agent.
kemanghouseforrent.com is a property agent covering the area of :
We are used to serving expatriates who are looking for a rental house. On our website, there are many compound and single houses. Thank you very much.
Contact:
Putu Rahmawati
081291564018
Email: [email protected].