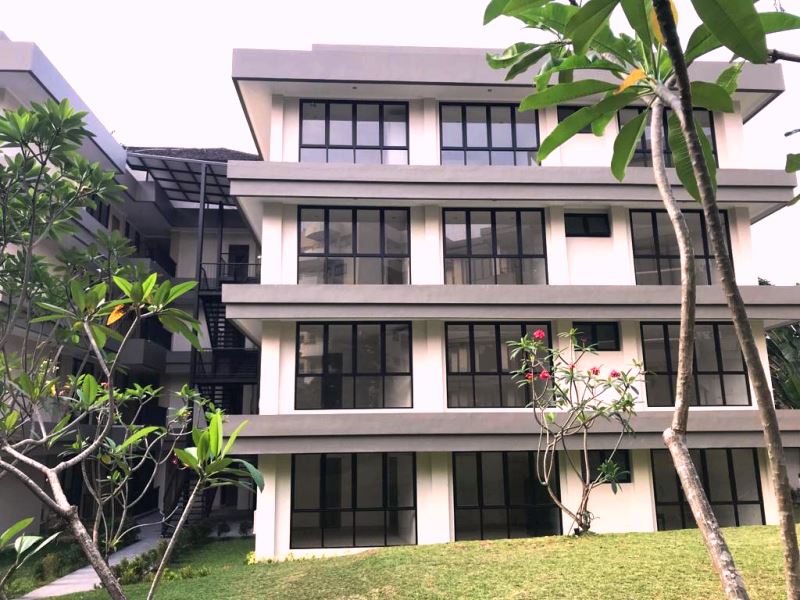 Experience Luxury Living at Executive Paradise Lavender Apartment
Are you in search of a lavish and serene living space in the bustling heart of Jakarta? Look no further than the Executive Paradise Lavender Apartment, the latest addition to our prestigious apartment complex. Nestled within the Executive Paradise Complex, located on Jl. Pangeran Antasari, Cilandak, DKI Jakarta, this luxurious residence offers an exquisite blend of grandeur, quality, and tranquility.
A Taste of Elegance
The Lavender Apartment stands as a testament to our commitment to luxury living. Each unit within this upscale development exudes uniqueness, spaciousness, and practicality, ensuring a comfortable yet elegant abode. The apartments are thoughtfully designed to be bright and airy, promising an enjoyable stay for their fortunate residents.
Exclusive Complex Living
The Lavender Apartment is a part of the sprawling Executive Paradise Complex, which spans approximately 20 hectares. This oasis is nestled in the lush greenery of western Cilandak Valley, providing residents with exclusivity and tranquility in the midst of a bustling metropolis. The complex offers a clean, peaceful, and relaxing sanctuary, which is a rare find in the heart of Jakarta.
Exceptional Amenities and Services
At Executive Paradise Lavender Apartment, resident satisfaction is paramount. Our in-house maintenance and tenant relations staff are always ready to address your needs. Additionally, our professional security teams work around the clock, ensuring the safety and security of all residents. It's a place where you can truly feel at ease and focus on what matters most in your life.
Rental Options
We offer a variety of rental options to cater to your needs:
with an area ​​of 180 m² (2 bedrooms), a Rental Price of USD 2800 per month,
with an area ​​of 265 m² (4 bedrooms), a Rental price of USD 3800 per month
All rental prices include the compound fee, with the exclusion of VAT (11%). Lease and payment options are available for a minimum of one year in advance.
YouTube for Apartment Lavender Jakarta
Prime Location
The Lavender Apartment's location is a prime feature. Situated in the heart of South Jakarta, it's a short drive away from some of the city's most exciting places.
5 minutes to Kemang Village Shopping District
3 minutes to Citos (Cilandak Town Square)
3 minutes to TB Simatupang
15 minutes to SCBD and the Senopati area, Kebayoran Baru
20 minutes to CBD and Kuningan
Education at Your Doorstep
Families will find a range of international schools in close proximity to the Lavender Apartment:
20 minutes to Jakarta Japanese School (JJS), Bintaro Jaya, Jl. Titihan No.Raya, Parigi
20 minutes to the British International School (BIS), Bintaro Jaya, Jl. Jombang Raya
5 minutes to Lycee Francais de Jakarta (LFJ), Jl. Cipete Dalam, RT.2/RW.3, South Cipete
10 minutes to Jakarta International School (JIS), Jl. Terogong Raya No. 33, Cilandak Barat
3 minutes to the Netherlands International School (NIS) Walking to the distance
Convenient Access
The Lavender Apartment offers easy access to key locations and facilities:
3 minutes to Toll JORR Tb Simatupang Gate Cilandak-Fatmawati
3 minutes to the International SOS
10 minutes to Women and Children Hospital Brawijaya
10 minutes to Pondok Indah Hospital

Unmatched Facilities
Our residents enjoy a wide array of facilities that cater to various interests and lifestyles.
Swimming Pool
Kiddie Pool
Fitness Center
Squash Court
Tennis Court                                                                                 
Indoor Playground
Outdoor Playground
F&B Area
24-Hour Security
Events and Club House
Pool Table
Table Tennis
Futsal
Basketball Park
Dog Park
Rooftop Jogging Track
Meeting Room
Function Room
Minimart
Sauna
For inquiries and further information, please contact:
Putu Rahmawati Phone: 081291564018 Website: kemanghouseforrent.com
Maps to Lavender Apartment Atasari:
Discover Lavish Living in Jakarta
Experience the epitome of luxury living at the Executive Paradise Lavender Apartment. From its prime location and exceptional facilities to its commitment to resident satisfaction, it's the ideal place to call home in the heart of Jakarta. Don't miss out on this opportunity to enjoy a life of elegance, comfort, and convenience.