Kemang Dalam House For Rent 4 BR Flat Floor Big Garden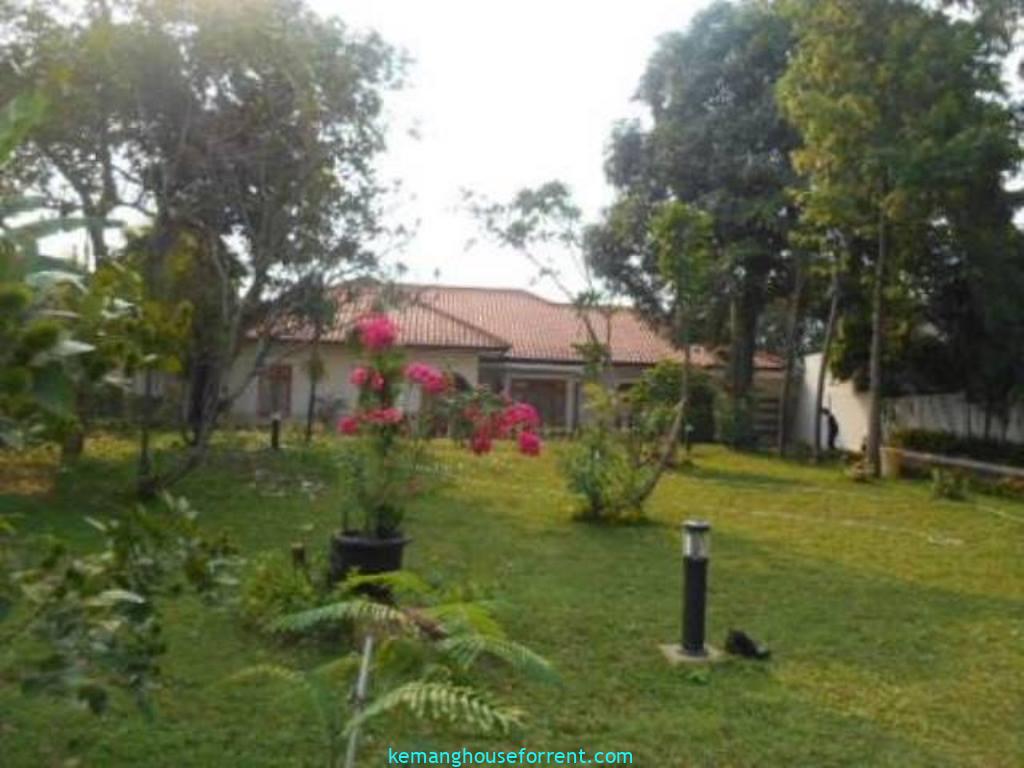 Kemang Dalam House For Rent. Home location in dalam area. South Jakarta. Close New zealand School and AIS ( Autralian Independent School). It very nice place no flooding Quite and safe. The house is flat floor and four (4) bedroom and in each room there is a bathroom. In front of the house, there is a guard post And garage with a capacity of 2 cars and a carport more to 5 cars. On the right side there is a pretty big garden and green law. At the entrance, there is a living room and has been facilitated with air conditioning. And to the right there are one front rooms that you can use as a guest room or office room. These, are also equipped with air conditioning and curtains.
Towards the living room, and there is a large family room.on the left there is a clean kitchen, which is equipped with kitchen equipment such as (refrigerator, gas stove, and others). In the backyard the house is a terrace that is so displayed with a swimming pool. Kemang Dalam House For Rent The atmosphere is so beautifully in the back porch. surely you will enjoy the atmosphere is so quiet. While, burning BBQ I think will be very interesting accompanied by the warmth of the family there. The swimming pool is so nice. For all rooms including the main room and other rooms as well as the family room has been facilitated with air conditioning.
Kemang Dalam House For Rent 4 BR
Very nice location in  no flooding. fresh air Safe And Quiet. The atmosphere, very good to review your family and you can joging in this area. Close to international school ( Australia, New Zealand jut 5-10 minuets, and to Netherland (NIS), lycee Franch School in cipete, And JIS just 10- 20 minutes). and close supermarket ( Lippo kemang, Ranch market and pejeten village).
kemang dalam house for rent is very nice place and safe. cool and fresh air is always being at home also quiet. Ideal for expatriates and the Family, every morning you can joging in the area. Rental house In Kemang Dalam. close Ragunan ZOO and Taman Mini Indonesia Indah to get there. you will travel only 15 to 30 minutes duration by using a car. Vehicle home access is very easy because they close the entrance and exit toll of TB simatupang. Towards the international airport Soekarno–Hatta toAirport. you will take less than one hour by using the vehicle.
Rental Price USD 5000 per month
The Payment and lesse minimum two year
Please Contact :
Putu Rahmawati
sewa rumah kemang jakarta selatan, house for rent in kemang dalam.
house to rent kemang, House in Jeruk Purut for rent.